Commercial Cleaning Services

Caernarfon, Anglesey and Gwynedd
For over 45 years, Anglesey Commercial Cleaning have grown to be one of the leading cleaning specialists in the Caernarfon, Anglesey and Gwynedd area.
Our commercial cleaning services provide a range of cleaning services to commercial offices and kitchen deep cleans. We aim to deliver a family-run business with a personal, courteous, and professional service.
We're open and available to call 24 hours a day for emergencies and big-clean ups; our team staff are flexible, especially during specific times of the year when schools and other educational properties are closed.
Over time, we've received plenty of positive reviews from customers past and present that highly recommend our services to various other companies, organisations and establishments.
Click the link below to email us for domestic, commercial, and industrial cleaning information.
"As a small family firm ourselves we like to invest in the local area, and one company we do use is Cahill Industrial Cleaning. They have for the last twenty years given us outstanding service, not only to our business, but also to our private homes. David and Anthony are a winning team on price, service, and providing a good job; and most of all, honest. It has been a pleasure for us to have our work done by them. Good service is too small a word to describe this company!"
David Edwards, Valley Anglesey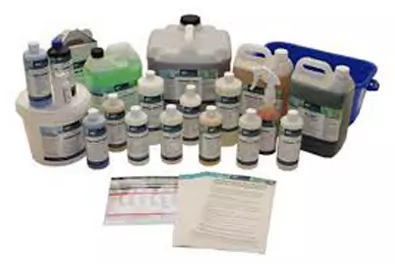 Gwynedd and Anglesey Area's We Cover
If you are looking for commercial cleaners in Gwynedd, Anglesey and the surrounding areas, contact our experts today. We work throughout Gwynedd and Anglesey including the following:
Bala
Barmouth
Bethesda
Blaenau Ffestiniog
Caernarfon
Criccieth
Dolgellau
Harlech
Nefyn
Porthmadog
Pwllheli
Tywyn
Amlwch
Beaumaris
Holyhead
Llangefni
Menai Bridge
Please Note: If you location isn't specified here, please feel free to get in contact with us as we maybe able to cover your local area.
We're handy 24 hours a day, Mon-Fri.
Commercial Cleaners

We pride ourselves on offering a thorough and professional commercial and domestic cleaning service every time; we combine your wishes and the needs of our industrial cleaning. We use tested a wide range of strategies to develop a tailored and bespoke plan for cleaning and follow it each time.
We are one of the leading cleaning and maintenance services in Caernarfon, Anglesey and Gwynedd, with 20 years of experience across various sectors. With an excellent reputation for quality, integrity and success, we are proud to have happy customers across North Wales, with most of our work from recommendations and word of mouth.
Our service includes, but is not limited to:

Cleaning all carpet and upholstery
Ducting grease removal

End of tenancy cleaning

Kitchen deep cleaning
Extraction fan cleaning

Window cleaning

Commercial Cleaning Services Near Me

Caernarfonshire
Here at Anglesey Commercial Cleaning, we offer affordable and reliable commercial cleaning service in Caernarfonshire and the surrounding areas. If you'd like to find out more information on an area near you, select a location you require from the list below.
Please Note: If you location isn't specified here, please feel free to get in contact with us as we maybe able to cover your local area.
Contact Us Today for an affordable quotation.
What Is A Commercial Cleaner?
Regardless of the nature of your business, a professional cleaner is an efficient way to maintain a hygienic and clean business area. When hiring a commercial cleaner, there are various things that you need to consider.
First, you need to understand their cleaning methods to gauge their efficiency fully. A professional commercial cleaning company should be able to provide excellent cleaning services regardless of the size of the building, and this is why there are differences between commercial and domestic cleaners.
Commercial Office Cleaning in Anglesey and Gwynedd
Anglesey Commercial Cleaning work to strict regulations, especially when working with businesses with severe health and safety requirement, such as hospitals, schools, care homes and other commercial organisations. All of our cleaning methods are about the NHS manuals and guidelines. With these high standards and contracts that we stick to, we regularly gain recommendations from our clients.
Commercial and residential clients throughout Caernarfon, Anglesey and Gwynedd area trust us with all their cleaning requirements. We offer a professional service whether it be a small or large job.

Our commercial work includes, but is not limited to:
Councils
Schools
Charities
Property Management
Students Halls
Are you looking for commercial cleaning services in Caernarfon, Anglesey and Gwynedd?
Contact us Today on the phone number or email the address on our website, and our team will provide you with a free quote to suit your budget and the jobs you require completed.
Phone: 01286 676 010 Mobile: 07919 188 407