Benefits of End of Tenancy Cleaners
Posted by:
Admin
Tags:
Posted date:
08-06-2021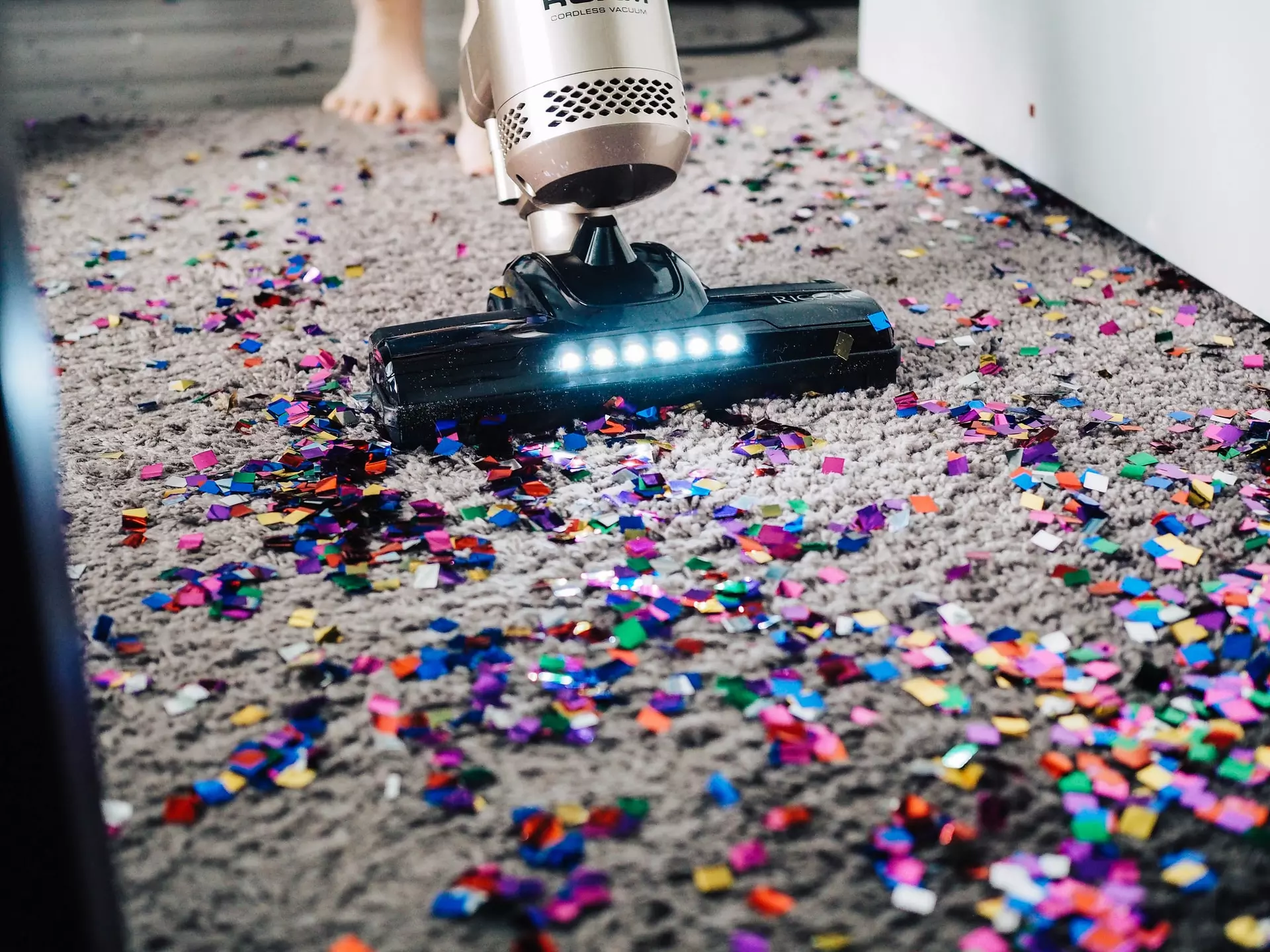 What are the Benefits of End of Tenancy Cleaners?
What are the benefits of end of tenancy cleaners? Find out more about how professional cleaning service can provide the best solution for tenants and landlords between residencies. Our cleaning specialists provide end of tenancy cleaning throughout Caernarfon, Anglesey and Gwynedd.
End of tenancy cleaning isn't only the responsibility of the landlord; tenants can also hire professional cleaners at the end of their tenancy for several benefits. Leaving behind a clean house is a good way to help you part on good terms and collect all your deposit.

Benefits For Landlords
Improve occupancy rate
It might not come to mind straight away, but having a domestic cleaning service done to your home regularly can help improve the occupancy rate of your building.
In addition, potential occupants of the house will look at the price of your house and its cleanliness compared to others on the market.
If your house falls short compared to others, then they will go somewhere else, and you will lose more money than you would like.
Having the place relatively cleaned after each tenant can help avoid this situation and help improve the quality of your home.
Higher cleaning standards
Regardless of whether you believe it might be cheaper or not to do the cleaning yourself, you cannot disagree that the degree of cleanliness provided by professionals will be higher than what you can provide yourself.
But, again, this will be because of their experience, equipment, and the number of people being higher than just you.
The cleaning companies would have put the employees through some training with the proper equipment and chemicals to do it efficiently and safely. This can sometimes include a deep clean.
Lower costs
Hiring professionals might seem like you are trying to waste money, but this is not always the case. Firstly, hiring professionals for end of tenancy cleaning service might save money.
However, assessing the costs properly is important. Such as, will you need to take time off work to do the cleaning yourself?
Doing the job yourself can take finances from this source of income and might not be as good as a professionals job. Also, Buying the products for the cleaning and the equipment needed might be more than having professionals do the job.
Regardless of the amount of time and effort, if you don't have the proper experiences and you will not be doing this often enough, the costs from you getting the equipment and chemicals will not be worth it in the long run.
It frees up your time
Your tenants leaving will not always be convenient for you, and having to clean the place shortly after for the next tenants can be time-consuming.
This can make it more difficult if you have multiple properties to manage, as it will take time away from doing your other jobs.
Using cleaning services might make things a little easier and free up time for you to take care of other responsibilities or simple activities.
Reduce tenant complaints
Reducing the number of complaints you get is always a good thing as they can affect you and your other possible tenants as they may see some reviews.
Although you may not stop all the complaints, doing what you can certainly help.
If you hire a professional cleaning company will benefit you greatly as it will reduce the chance of the new tenants being upset or having complaints from the house.
Bespoke Cleaning Equipment & Products
Using some of the best bespoke cleaning equipment, the end of tenancy cleaning professionals can restore a property to the best condition possible before the tenants arrived.
For upholstery and carpet cleaning, the professionals will use powerful cleaning machines to clean them quickly and safely. Many professional companies also use industrial-grade equipment and specialized cleaning chemicals to provide the best results that are difficult to get your hands on without proper training.
These can also help avoid unnecessary damage to your appliances and furniture as long as they are used correctly.
Hiring Professional End of Tenancy Cleaners isn't Expensive
Despite what others might think, the prices are rather competitive for the cleaning industry as more and more people are using them to get the results they want.
Many companies offer competitive prices and are almost all affordable and are better choices than doing it yourself unless you know what you are doing and have the time to do the job.
Secure 100% of your deposit back from the landlord
Deposits can be at risk if the property is not given back in the same condition that it was provided.
This is usually agreed upon in the tenancy agreement that you signed. Hiring professionals to provide the right amount of cleanliness is important, and they can also be done to the landlord's satisfaction if wanted.
This reduces the chances that the landlord will take away the deposit as it was not done correctly, and you will be safe for the time being.
It saves time and money.
Doing the job yourself can not only take a lot of time but can also cost money.
The amount of time you will need to take off work or handling other responsibilities can be a few days which means you will not get the income.
Also, you will need to buy the equipment and cleaning products which can cost a lot and not be worth it as they are not used daily like other common cleaning materials.
Hiring cleaning professionals will reduce the amount of time taken doing the work and reduce the amount of money being wasted on the products that will not be used regularly.
What Does End Of Tenancy Cleaning Cover
There is a long list of things that the end of tenancy cleaning services cover. Some of these are removing the cobwebs from the ceilings, walls etc.
Also, cleaning the door frames, door handles, doors, sockets, light fittings, light switches, light shades, windows, polishing the furniture etc.
They can include the cleaning and disinfection of the appliances like washing machine, microwave, oven, etc. Many of the cleaning companies will have most of the services the same.
---
If you are looking for end of tenancy cleaning throughout Caernarfon, Anglesey and Gwynedd contact our professional cleaning service today.