What Cleaning Supplies Do I Need To Clean An Office
Posted by:
Admin
Tags:
Cleaning Supplies, Office Cleaning, Commercial Cleaning
Posted date:
25-07-2022
What Cleaning Supplies Do I Need To Clean An Office? Need help with office cleaning? We provide Office Cleaning Services Caernarfon, Anglesey and Gwynedd.
What Cleaning Supplies Do I Need To Clean An Office?
All office spaces must be kept clean for the sake of your and your employee's health and safety; however, it can also enhance first impressions for clients, new customers and visitors, boosting the morale and productivity of your working environment.
Since the rise of the COVID-19 pandemic, it's now more important than ever to ensure your staff and visitors are kept safe from harmful bacteria that could grow and mutate in various places across your commercial spaces.
We understand that it can be tricky to begin collecting your office's cleaning supplies without fear of forgetting what you need or not knowing where to begin. Here we have compiled a handy checklist that will allow you, the office manager, to supply your offices with all the necessary products and a range of cleaning supplies to prevent the development of germs and bacteria and prevent a drastic build-up of dirt.
Does A Clean Office Increase Productivity?

Here is the ultimate list of cleaning tools and supplies that your office will need:
Disposable (or reusable) gloves
Antibacterial surface spray bottles and air-fresheners
List of Basic Cleaning Supplies
Once you've completed any necessary market research and recognised the style of cleaning business, it's time to begin shopping for the essential cleaning equipment that will help you complete all the office cleaning jobs. Not every cleaning company must invest in the same high-quality products, and the reason for this is the appliances and equipment you'll be cleaning can vary depending on the sector.
Here is a list of cleaning supplies to make a note of and add to your inventory:

Yellow dusters/microfibre cloths
Glass and wood polishing cloths
A plastic caddy that will allow you to carry the essentials
Please bear in mind that these are the essentials, and you may require more specialist equipment that may be a tad more costly, for example, pressure washers, hoses, polishing machines and vacuums. Consider a company van or hired car if you don't have your own to get you from location to location, but be wary of the extra costs of such business outings.
Essential Cleaning Products
Here is a list of the essential cleaning products you may want to invest in for your cleaning company or your office if you want to do the cleaning yourself:
All/Multi-Purpose cleaner
Dish soap and dishwasher chemicals
It's paramount to remember that many of these products contain harsh chemicals and, in the workplace, are considered hazardous substances. It would be best if you handled them with care and ensured you store them properly. Some of these require PPE equipment as simple as a pair of cleaning gloves.
Tasks to be Carried Out Regularly
There are a few tasks that, whether you have professional janitorial cleaners or not, you must keep on top of and ensure get done. The tasks that you or your commercial cleaning company team must carry out include:
Full and empty bins
It's vastly significant that all bins are emptied regularly to prevent unpleasant smells and discourage any pests or office pets from snatching waste. Keep bin liners handy and topped up, ready to change them whenever necessary when the bin gets full or the bin bag is too dirty to use.
Disinfect handles and fixtures
In the trying covid times, it's now more important than ever to ensure all the furniture we share is thoroughly wiped down after use, which is why we must disinfect fixtures, door handles, paper or fabric towel dispensers, taps and light switches.
You can use sprays with a sponge or antibacterial wipes. You want to ensure the kitchens, break rooms, and bathrooms have separate sponges with gloves to prevent cross-contamination and germs from transferring into the eating and food preparation areas.
Replenish supplies
One of the best ways to ensure your clean office stays that way throughout the weeks and months is to keep all your cleaning supplies topped up and fresh. Such products include paper towels, hand soap, toilet rolls, microfibre cloths, dish sponges and brushes, washing-up liquid and general surface sponges. Cleaning towels and cloths is a job that we would encourage you, staff or your hired cleaners to take up during your working week or at weekends.
Maintain floors
Floors must be kept clean by mopping tiled flooring with antibacterial cleaning solutions or vacuuming your carpets with a quality vacuum cleaner. If you need recommendations for the best product to clean your kitchen, we suggest the Nilco Heavy-Duty Floor Cleaner; it is an incredibly powerful degreaser with vast versatility that you can use on many hard surfaces.
For tiled floors in your toilets or other spaces outside the kitchen, we recommend Nova Multi-Purpose Sanitiser, as it can disinfect, deodorise and clean your floors, ensuring they are germ-free.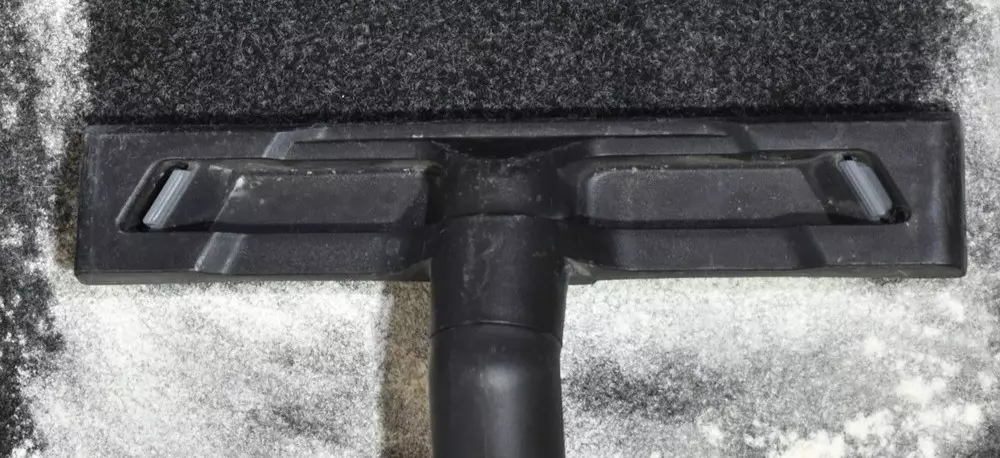 For those looking to get rid of any tea, coffee or watermark stains from your carpets, it may be worth trying Prochem Coffee Stain Remover. It can tackle the toughest of marks and persistent unpleasant smells, and Prochem Clensan helps protect clients and staff against bacteria. Be sure to wear suitable gloves and follow the product instructions carefully before applying a cleaning agent.
Disinfect communal kitchen areas
Eating areas and food prep counters must be kept clean to follow health and hygiene protocols in the workplace. All kitchen sinks, stainless steel utensils, and countertops must be disinfected using a robust, quality kitchen cleaning product or antibacterial spray. Cupboard doors, fridges and their range of handles and bin lids must be thoroughly wiped down so that there is no transfer of bacteria.
Wipe down hard surfaces
When cleaning your hard surfaces such as draws, desks, mirrors, counters, dining tables, doors, etc., we suggest you wipe them down with high-quality disinfectant sprays or antibacterial wipes. Doing so will ensure your workspace or eating stations are as germ-free as possible.
Keep the area free of clutter
Keeping your desk and working space free of all kinds of clutter can help avoid dangerous slips on your floors and keep your fellow employees safe. Ensure all aisles are free of bags, boxes, and any appliances like indoor fans or heaters; keep all desk draws shut if you have them, and you must check the carpets for any tears or loose corners that look untidy or could cause tripping.
How to Clean an Office
Whilst sitting at our work desks typing and clicking away, we do much more than the work we're paid for; we sneeze, cough, chew, spill, touch and talk to coworkers daily, meaning our desks can become quite the microbial zoo. Alongside the germs we produce, there's also plenty of mess and clutter that can accumulate with busy tasks and hectic schedules that we need to clean and thoroughly organise.
First, we recommend beginning with dusting; grab a damp microfibre cloth and wipe down all your hard surfaces to ensure you are rid of any dust, dirt or spills. You want to ensure you remove all office supplies such as file folders, stationery, papers, calendars and various other objects that could be in your way before you begin wiping. Doing so will allow you to ensure no areas are overlooked. Go behind your desks and wipe power strips, along the tops and backs of computer monitors. Wipe any picture frames, fan blades and clean windows and window sills unless you have a budget that extends to pay for a bi-weekly or monthly window cleaner.
Vacuuming should be the next step. You can vacuum your offices every day, or if you have a notably smaller office, you can do it on a more routine basis, weekly or a few times monthly. Begin working top to bottom, as that way; you won't have to hurl your vacuum up and down the stairs. We recommend you alternate between your narrow attachment, carpet attachment or upholstery brush to get in between every nook and cranny thoroughly. It may be best to use vacuuming as an opportunity to collect any loose dust that your cloth might've lost.
Next, we move on to disinfecting your offices, which is an essential aspect of the cleaning process, allowing you to eliminate any harmful lingering bacteria from your desks, mouses, keypads, mouthpieces, headsets and office phones. We create plenty of new micro-bacteria colonies from touching our equipment, tools and stationery.
Consistency is key, especially for staff that intend to perform office cleaning themselves and not hire professional commercial cleaners services. We highly recommend that you write these cleans into your office calendars weekly or bi-weekly so that you don't forget, and it will help you get into a routine. Always keep disinfectant wipes and hand sanitiser beside or near your desk so that you, yourself, can freshen up, but that you can also give everything a brief wipe-down at specific intervals. If you find you and your staff are struggling to keep up with office maintenance frequently, contact your local cleaning services, and they may be able to supply you with a free quote.

---
Are you looking for office cleaning services in Caernarfon, Anglesey and Gwynedd? For more information on how to keep your office spaces cleaned or to hire a professional service, be sure to contact our team.